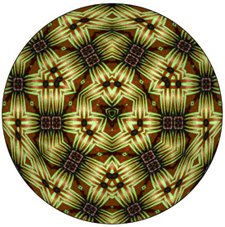 humann
carmin karasic
············
Curriculum Vitae

Multimedia artist living and working in Eindhoven,The Netherlands
born in 1954, Shirley, Massachusetts, USA
www.carminka.net

············
Summary of work places
present
Eindhoven, The Netherlands
working online or commuting for:
Boston Cyberarts, Inc., Assistant Director
Lesley University, Professor of Graduate Studies in Technology in Education
past
Boston, MA, USA
The Art Institute of Boston at Lesley University, Professor of New Media
Lotus Development Corp., Software Engineer and Technical Manager
Cambridge, MA, USA
iXL Inc., Senior Information Architect
Polaroid Corp., Software Engineer

············
Education


BS in Math & Computer Science, 1981, Suffolk University, Boston, MA, USA
MFA in Visual Fine Arts, 2005, Art Institute of Boston, Boston, MA, USA

············
Associates
Electronic Disturbance Theater / founding member of art activist group
Rolf van Gelder, web developer / artist collaborator
MAD emergent art center / project manager for Eindhoven based new media art events

············
Selected exhibitions


2009
"Anthropocene", Processing animation, TAC, MAD@GLOW Shockwave exhibition, Eindhoven, NL (with Rolf van Gelder)
2009
"Humann", interactive kaleidoscope, Boston Museum of Science, exhibited installation, Boston, MA (with Rolf van Gelder)
2008
"Humann", interactive kaleidoscope, Museum 'Kunstlicht in de Kunst', re-ACT Exhibition Eindhoven, NL (with Rolf van Gelder)
2007
"Handheld Histories as Hyper-Monuments", mobile media artwork commissioned by Turbulence.org, Judy Rotenburg Gallery, Boston Cyberarts Festival, Boston, MA
2006
"YOU Girl!", webart
Texelectronica International Symposium, SPIN: Society, Persona, Interactivity, & Networks, University of North Texas, Fort Worth Art Space, Ft. Worth, TX
2005
selected webart, Upgrade! International, Eyebeam, New York, NY
"With Liberty and Justice for All", webart Racing the Cultural Interface: African Diasporic Identities in the Digital Age, Mount Saint Vincent University Art Gallery, Halifax, Nova Scotia, CA
2004
"With Liberty and Justice for All",webart, Racing the Cultural Interface: African Diasporic Identities in the Digital Age, Neutral Ground, Regina, Saskatchewan, CA
2003
"Kosovo Bombing" series, digital collage Iris prints, ART BEYOND BORDERS, Kunstverein Erkelenz, Erkelenz, Germany
2002
"EDT Timeline/2001" webart, Studio Museum in Harlem, NYC, NY (Electronic Disturbance Theater work)
"Virtual Quilt", webart, Clara Wainwright Retrospective, DeCordova Museum, Lincoln, MA (Collaboration with Clara Wainwright and Rolf van Gelder; quilt now in museum's private collection)
2001
"EDT Timeline/2001", webart, Race in Digital Space, MIT List Visual Arts Center, Cambridge, MA (Electronic Disturbance Theater work)
"d{s}eduction dialogue", installation, solo show, New England School of Art and Design, Boston, MA (Collaboration with Rolf van Gelder)
2000
Boston Public Art, website commission, WGBH Greater Boston Arts TV show, Boston, MA
1999
"The Lost Ones", installation, e-flections@attleboro, Attleboro Museum, Attleboro, MA
1998
"SWARM: An ECD Project", Ars Electronica Festival 1998, Linz, Austria, (Electronic Disturbance Theater work)
"FloodNet: A Productions of The Electronic Disturbance Theater", internet performance art, (12 separate events), based in Boston, MA, New York, NY, and San Jose, CA
1997
"CyberDance Myths", webart installation, PORT: Navigating Digital Culture, MIT List Visual Arts Center, Cambridge, MA, (Collaboration with Leslie Everett)
············
selected speaking engagements
| | |
| --- | --- |
| 2009 | presenter, Upgrade! Vienna #01, Central Garden, Vienna, Austria |
| | panelist, Boston Cyberarts Festival, NIGHT VISIONS - The Politics of Video Sampling: Slash and Remix Culture, Lesley University, Cambridge, MA |
| 2008 | presenter, Gogbot Festival, Planetart, Enschede, NL |
| | guest lecturer, University of California, San Diego, CA, USA April 2008, Computing in the Arts |
| 2007-2008 | moderator / producer, Image Radio Symposium, Van Abbemuseum, Eindhoven, NL |
| 2006 | panelist, Texelectronica International Symposium, SPIN: Society, Persona, Interactivity, & Networks, Fort Worth Modern Art Museum, Ft. Worth, TX |
| | presenter, About Face: Interface, Creative Engagement in New Media Arts and HCI, CHI2006 Workshop, Montreal, Canada |
| 2005-2006 | artist, Piano Factory, Boston, MA |
| 2005 | presenter, The Upgrade! Boston, MA |
| | panelist, Hybridity Symposium, Ars Electronica, Linz, Austria |
| 2001 | visiting artist, Race & Digital Space Conference Workshop: Art and Hacktivism, MIT, Cambridge, MA |
| 2000 | panelist, Making Black Art, Making Art Black, New York University, NYC, NY |
| | resident artist, Mudge Fellowship, The Groton School, Groton, MA |
| | fellowship, duPont Lecture Series, The Art Institute of Boston, Boston, MA |
| 1999 | panelist, Virtual Y2K Conference, Salomon Center, Brown University, Providence, RI |
| | panelist, Women in Technology, Bunting Institute, Radcliffe College, Cambridge, MA |
| | guest speaker, National Conference on Civil Disobedience, Hacktivism and Resistance to Future War, American University, Washington, DC |
| 1998 | panelist, Hacktivism, Harvard Law School, Berkman Center for Internet & Society, Cambridge, MA |
| 1996 | resident artist, DoWhile Studio, Boston, MA |
············
Artist Statement

I use computer based and emerging technologies in my art to increase social awareness through art activism. I believe it is a cyberartist's responsibility to provoke reevaluation of our existing systems through technology. Because future communication technology will enable total wireless connectivity, I am specifically interested in our interaction with pervasive computing.
My art investigates alternative views, new connections and interaction between edges. My artworks consciously examine the hyperreal, because presentation has become more important than personal opinion, observation, or even reality itself. humann was inspired by the factors that drive our decisions and the impact of our individual actions in the world, just as the flap of the butterfly's wing impacts wind currents. The digital mirror in this project creates a space for self-reflection and reevaluation.
Ultimately, my ambition is to contribute to the positive social engagement of new technologies through art. Synergy between artists, scientists, and engineers can lead to new cultural insights and potential innovation, rather than reinforce old assumptions. I want my work to contribute to invention and digital enhancements.
············
Download

Click HERE to download a copy of the CV